Installation
Updated On 16 Feb 2021

1 Minute To Read
---
This information is intended for anyone who wants to install Liquit Workspace. The information is written for experienced Windows administrators. It is required you setup a database prior to installing the Liquit Workspace Server.
Liquit is a web server, any existing services running on port 80 or 443 will cause conflicts.
Liquit is distributed as a Microsoft Installer (MSI), few steps are required to install a Liquit Server as described in this section.
Setup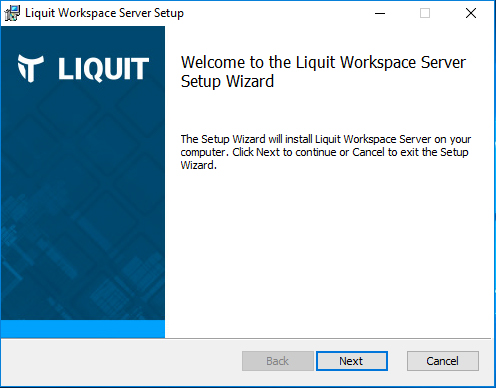 EULA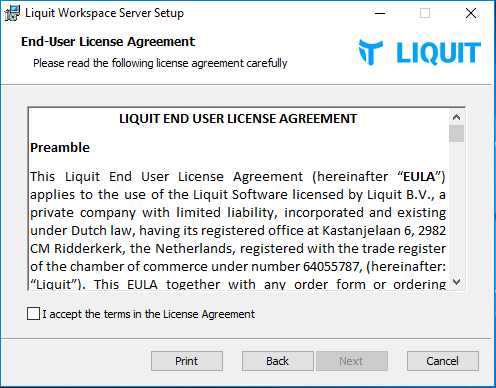 Features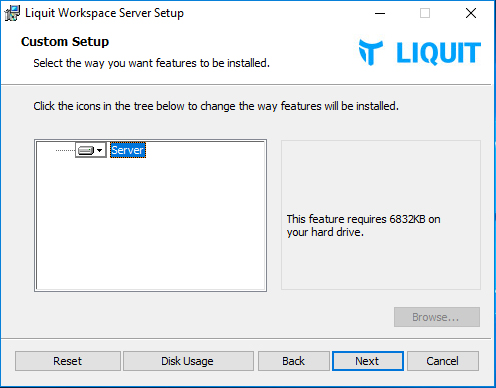 Service Account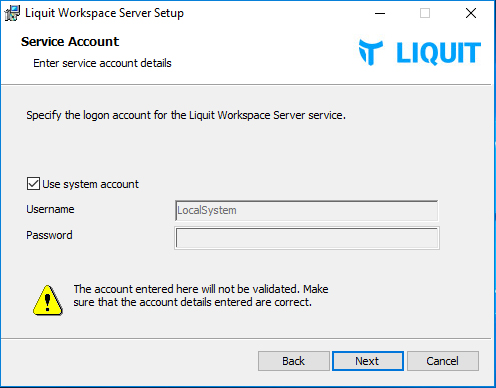 Provide the logon account for the Liquit Workspace Server Service, this account will be used for database connectivity when "Use Windows Authentication" option will be configured for database access and/or for securing access to the Content Store.
Setup Database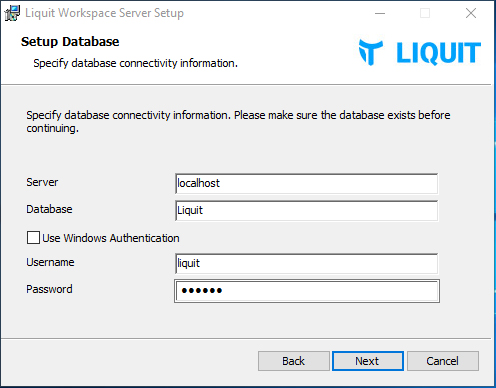 Enter the database connectivity information which will be used by the Liquit Workspace Server service and click Next to start the installation.
For new installations, an empty database needs to be created manually before the installation can initialize the database for Liquit Workspace. When using the "Use Windows Authentication" option, ensure that both the service account that has been configured in the previous screen and the user account that runs the setup (for database schema creation) has permissions to access the SQL Database.
Create Zone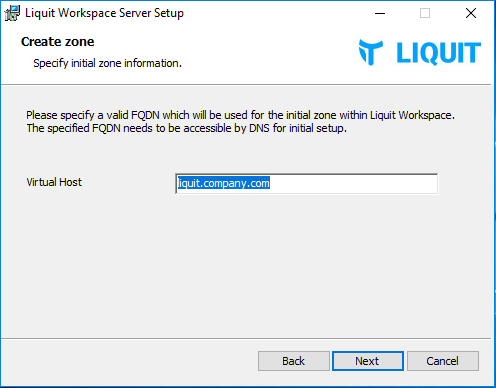 When an empty SQL database has been provided, a "Create zone" dialog is presented, allowing you to specify the primary zone for your environment. Enter the FQDN here that will be used to access the Liquit Workspace environment.
Installation Summary
Once the installation process has completed, you'll be shown the summary screen.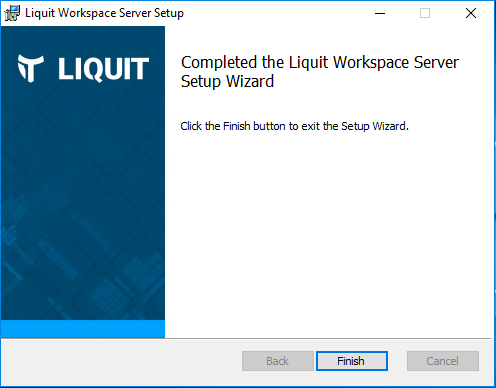 First Login
Now that the Liquit Workspace server is installed, you can access it using a web browser on the FQDN you provided.
See First login page to access the Liquit Workspace for the first time.
Configuration
To relocate the content store (local data) to a different location, please see Content Store.
To enable SSL please see the corresponding documentation.
Please see the corresponding documentation on Best practices on how to configure a Load Balancing solution for multiple Liquit Workspace Server installations.
Was This Article Helpful?
---