First login
02 Jul 2021

1 Minute to read
First login
Updated on 02 Jul 2021

1 Minute to read
---
Default user
After installing the server, you can login to the workspace through your browser on the virtual host you configured.
You'll be presented with the login screen.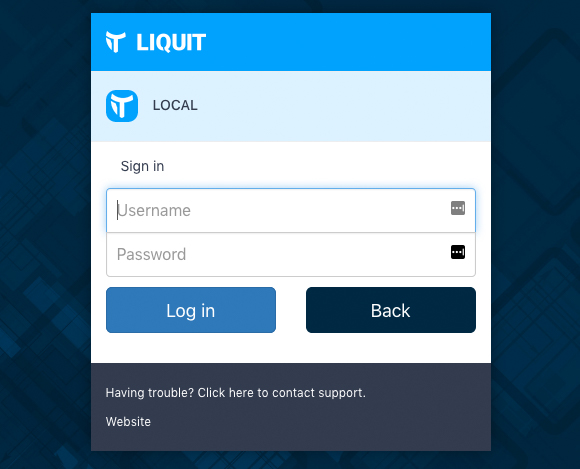 The default username is 'LOCAL\Admin' with an empty password.
It is strongly recommended to
change the password
on the LOCAL\Admin account after first login, leaving a blank password for the LOCAL\admin account after installation is a security risk, even when hiding the LOCAL Identity Source.
License activation
You must assign a license to Liquit at first use. At first login you will be prompted by a dialog asking for a License Key. After entering a valid License Key Liquit will be ready for use.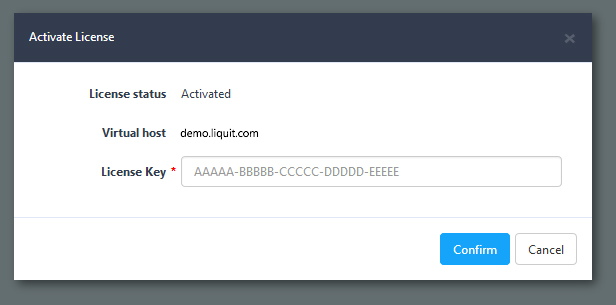 Change admin password
Change the LOCAL\admin password after login. By selecting the "Change password" option from the user menu in the top right corner: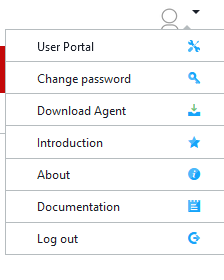 Please enter a space for the "Current password" field when the admin password is blank and enter the new password to use in the "New password" field: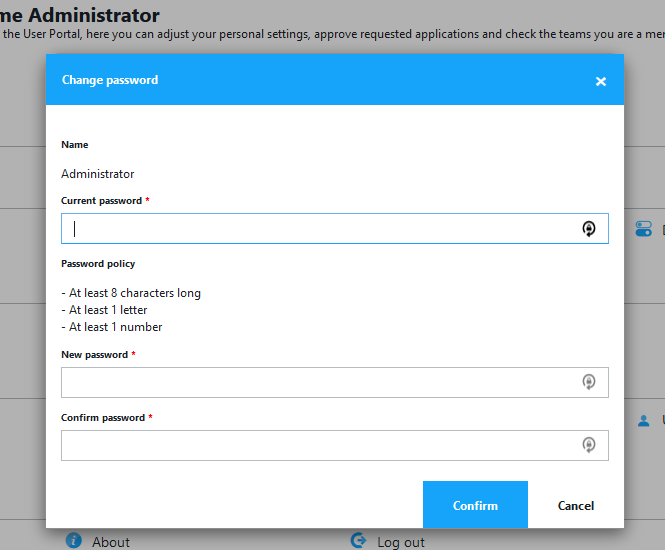 ---
Was this article helpful?
---
What's Next