HTTPS (Webserver certificates)
28 Nov 2022

1 Minute to read
HTTPS (Webserver certificates)
Updated on 28 Nov 2022

1 Minute to read
---
HTTPS
From version 3.3, use the built-in support for zone certificates for Sever Name Indicator support (multiple zones). For more information see certificates and zones.
---
If you wish to enable HTTPS support with Liquit, you have to import your SSL certificate with private key marked as exportable in the Personal folder of Local Machine within Windows. Ensure the friendly name is set to: lws, Liquit will automatically select this certificate on startup of the service and activate SSL support.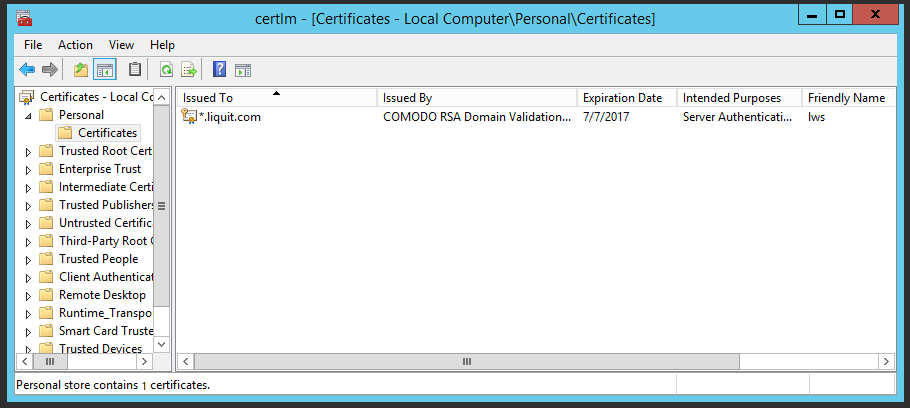 Import your SSL certificate in the Personal folder of Local Machine (certlm.msc).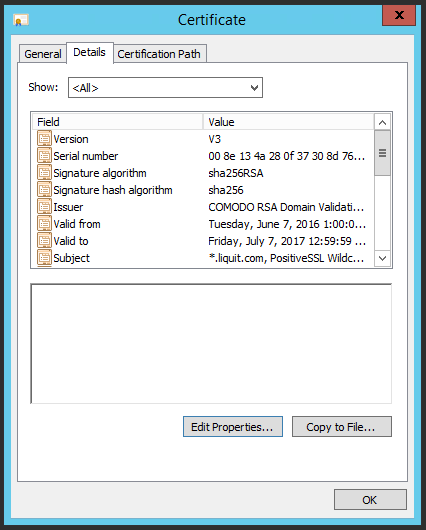 Click edit properties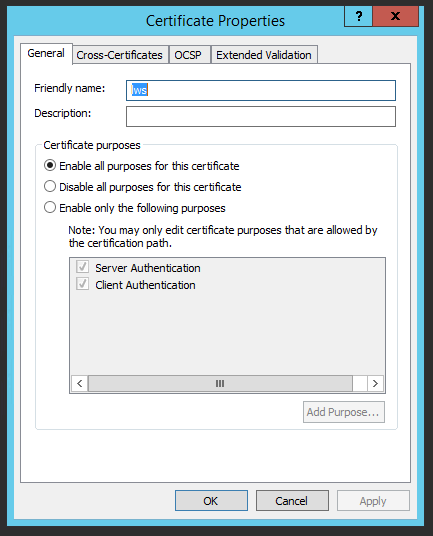 Change the friendly name to: "lws"
---
Was this article helpful?
---
What's Next