Register an application
Updated On 15 Feb 2021

1 Minute To Read
---
The Microsoft Intune Connector requires a registered application. Here's how to register an application in the Microsoft Azure Portal:
Click 'App Registrations'
Click 'New Registration'
Select a name for the application, e.g. 'Liquit Setup Commander Microsoft Intune Connector'
Leave the Select 'Accounts in this organizational directory only' selected
Change the Redirect URI to 'Public client/native (mobile & desktop) and set its value to 'https://login.microsoftonline.com/common/oauth2/nativeclient'
Click 'Register'
Click 'API Permissions' and add these permissions: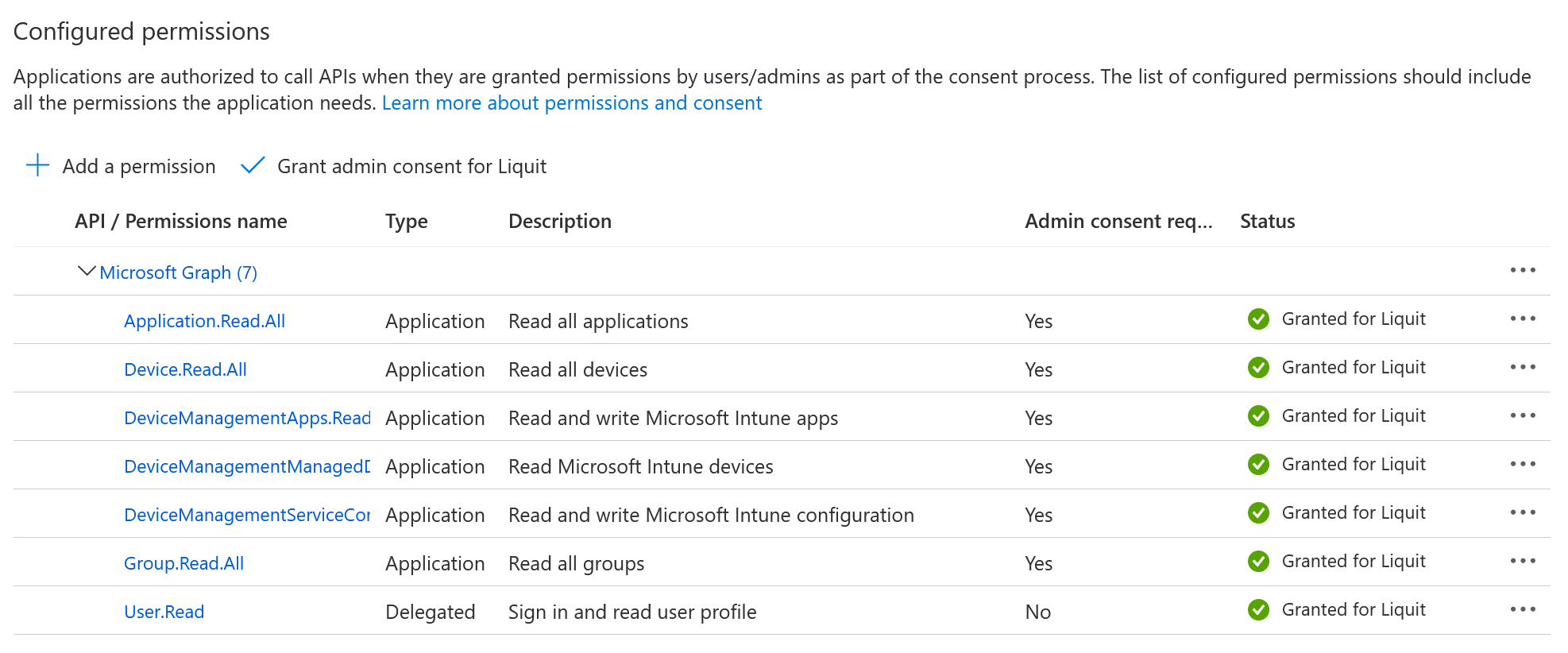 Click 'Certificates & secrets'
Click 'New client secret', use 'LSC Intune Connector Client Secret' for the subscription, choose an expiration period (e.g. 'In 1 year') and click 'Add'
Copy the Client Secret 'Value' to the clipboard

Click 'Overview' and copy the Application (client) ID and Directory (tenant) ID
Use Client Secret ID, Application (client) ID and Directory (tenant) ID for the Intune connector. These IDs will be saved in Liquit Setup Commander's settings file (general-settings.xml) automatically.
Was This Article Helpful?
---