UserHost not found for session
Updated On 12 Feb 2021

1 Minute To Read
---
Possible cause: The userhost is not running.
Actions: Make sure the userhost is running correctly and is not elevated.
---
Possible cause: Firewall software intercepts all localhost connections.
symptoms:
The specified session is 0 (system)
In the agent debug logs the origin process is 'swi_fc' (Sophos endpoint security)
Actions: Make sure that the firewall software doesn't intercept losthost connections. For Sophos endpoint security, you can add a global exclusion for ip address 127.0.0.1: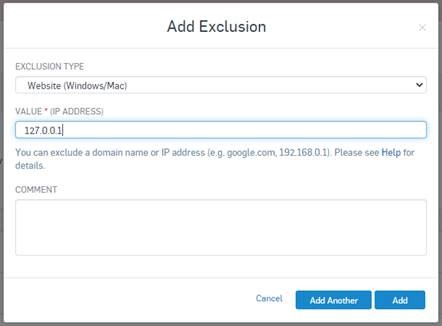 For more recommended Anti-Virus settings see Anti-Virus recommendations.
Was This Article Helpful?
---