Release & Patch Management
Updated On 21 Jun 2019

1 Minute To Read
---
The Liquit Setup Store lets you easily create and maintain packages. The Liquit Setup Store is a library consisting of over a thousand setups which are fully configurable.
Connector
Release & Patch Management requires the Liquit Setup Store connector to be configured. You can access the Resources interface from the Liquit Setup Store connector, here you will find all available setups and patches. By selecting the desired setup or patch your able to create them within your environment as packages.
Create a new Package from the Liquit Setup Store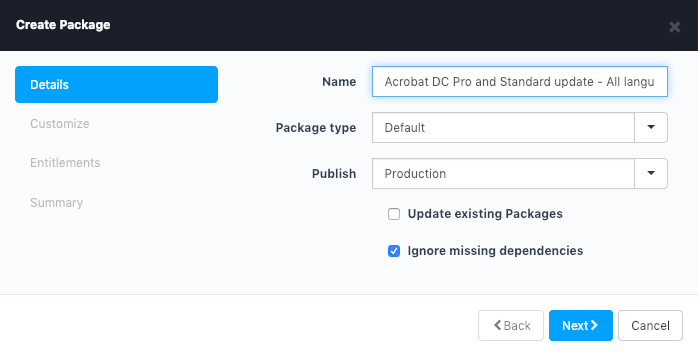 The following fields are available when creating a new Package from the Liquit Setup Store:
Name
Description
Name
Friendly name for this Package
Package type
This property defines the how the package will be managed, there are three options here:

Default This value reverts to the management setting of the Liquit Setup Store connector.
Managed The packages created will have a locked action set, these can however be automatically updated by the Liquit Setup Store.
Unmanaged The package created will be entirely editable, however updates in the Liquit Setup Store will not have any effect on this package.

Customize Settings
Allows you to alter settings of the msi, by default the best practices are already in place
Publish
This lets you select the stage where updates from the Liquit Setup Store will be placed
Update existing package
Determines whether updates need to be installed manually or automatically
Ignore missing Dependencies
Whether or not missing Dependencies should be ignored
Configure the MSI settings
The configure screen allows you to configure the options available in the MSI. The options available to you are dependant on the options offered by the selected install package.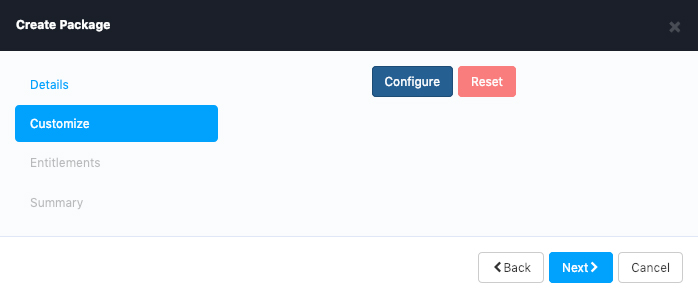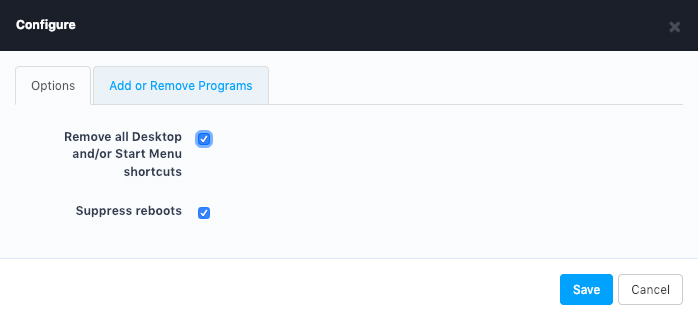 Add entitlements
You can instantly select the Contexts, Device Collections, Devices, Groups and Users you whish to publish the newly created package to.
Automatically check for updates
To automatically check for updates and to receive a notification when updates are available.
A scheduled task has to be created for the Liquit Setup Store connector, where you can specify when to check for changes and where to send email notifications to. Optionally you can supply to download or immediately apply the updates.
Was This Article Helpful?
---