Microsoft Visual Studio 2017
Updated On 25 Jan 2021

1 Minute To Read
---
Unfortunately Microsoft doesn't provide full ISO's anymore for the Visual Studio 2017 version of Visual Studio.
Create a network installation of Visual Studio 2017 describes how to download the Visual Studio bootstrappers. These are available in our Setup Store as well.
Run one these bootstrappers using the –layout switch and a designated directory to create an offine installation with all languages and features.
For Visual Studio Enterprise, run: vs_enterprise.exe –layout c:\vs2017offline
For Visual Studio Professional, run: vs_professional.exe –layout c:\vs2017offline
For Visual Studio Community, run: vs_community.exe –layout c:\vs2017offline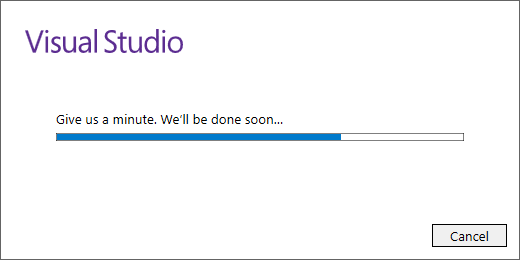 You can modify the response.json to set default values that are used when setup is run. For example, you can configure the response.json file to select a specific set of workloads selected automatically.
See Automate Visual Studio installation with a response file for details.
If you receive an error attempting to install Visual Studio 2017:
"Error installing Visual Studio 2017 – "A product matching the following parameters cannot be found" please read "Cleaning up corrupt Visual Studio instances" and "Remove Visual Studio" and run 'InstallCleanup.exe'.
Was This Article Helpful?
---